Starbucks Just Dropped Their New Fall Food And Drink Menu — Here's My Honest Review Of Everything As A Former Starbucks Barista
I wasn't expecting some of these, TBH...
Hi, I'm Dannica, and I was a Starbucks barista for four years. As someone who was a trainer and master barista, I know a thing or two about Starbucks — especially PSL season.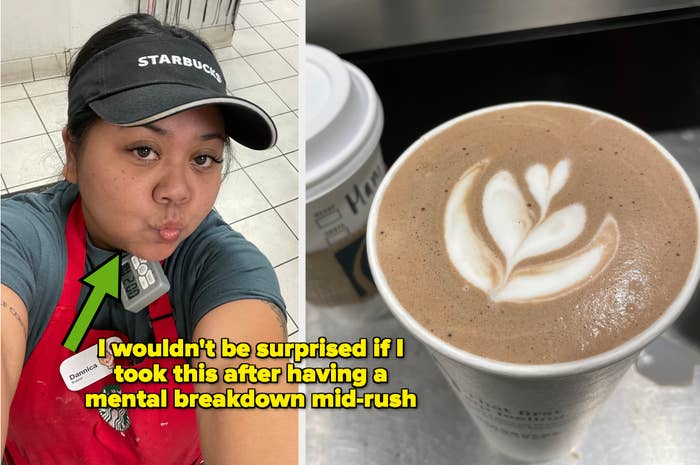 That said, if you're like me and mark the beginning of autumn with the release of the Starbucks fall menu, I have some good news for you: PSL season is HERE, and Starbucks added NEW(ish) food and drink items to menus nationwide! So bust out your Uggs, light a candle, and start crocheting beanies.
Now, I have a few qualms about these new menu items because the only thing that's *really* new is the Baked Apple Croissant, and I was hoping for a new flavor (Starbucks does nutty flavors really well, so a candied pecan flavor or something would be spectacular). Nonetheless, I decided to try out these menu items — plus the Apple Crisp Oat Milk Macchiato for funsies — to see which items are worth your hard-earned money. And as a former barista, I'll even include some fun facts and recommendations *wink wink*. Because I know you can't contain your excitement, here are the drinks and the new bakery item IRL: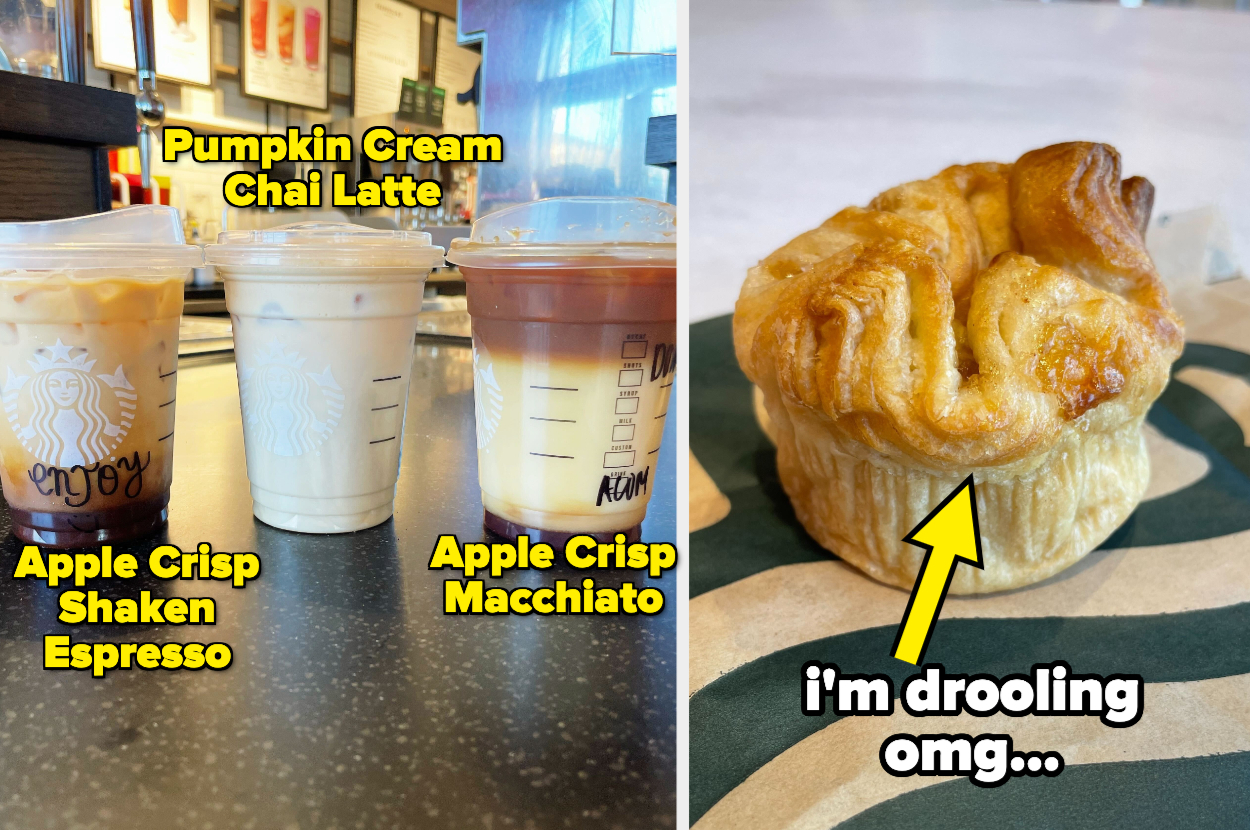 DRINK #1: The Apple Crisp Oat Milk Macchiato. If we're being technical, this isn't necessarily a 100% new fall menu item. The drink was first introduced in 2021 and the standard recipe included 2% milk. Well, in simple terms, the drink flopped, so Starbucks revamped the entire drink by tweaking the recipe of the apple crisp syrup and making oat milk the default milk, which is what was featured on 2022's fall menu. This drink can be requested iced or hot and is made with apple crisp syrup, oat milk, espresso, and is topped with a spiced apple drizzle.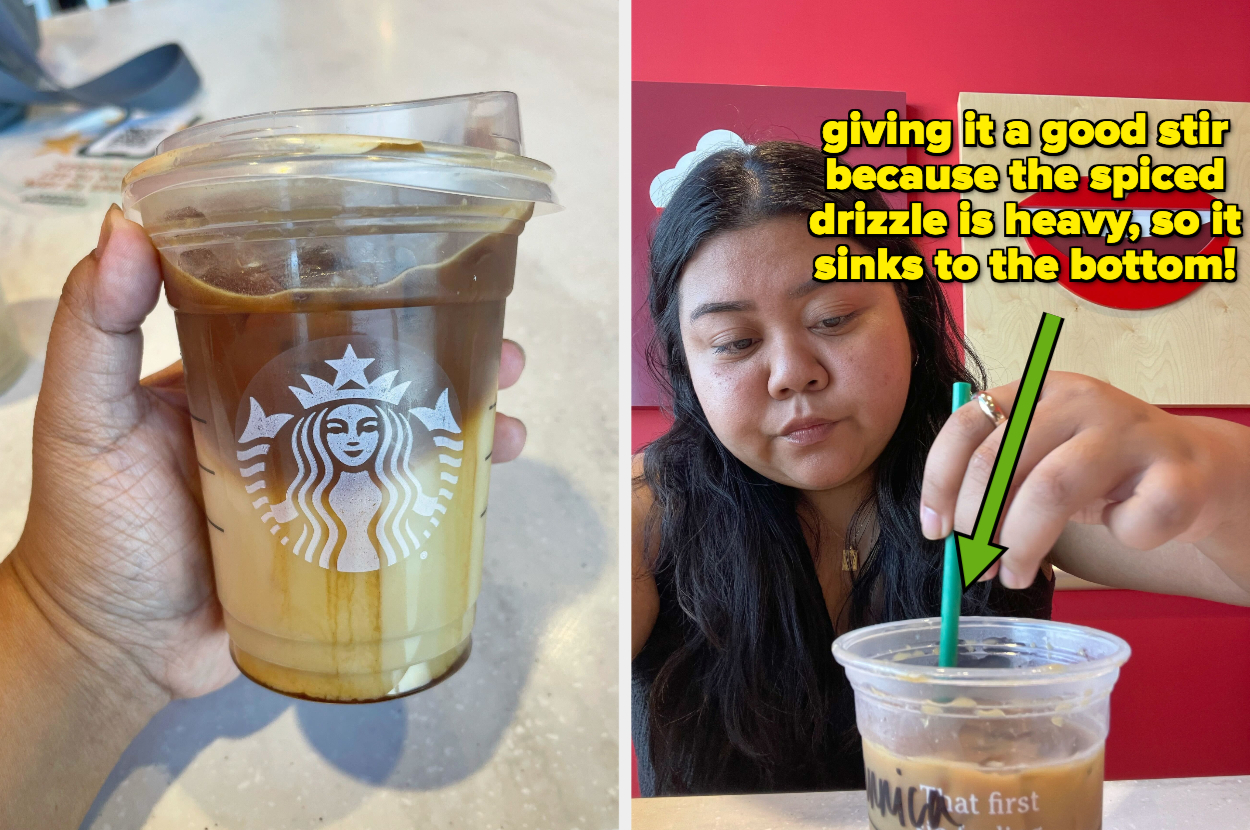 First sip:
DRINK #2: The Apple Crisp Oat Milk Shaken Espresso. I think a lot of people are extremely excited for this drink, namely because all of Starbucks' shaken espresso drinks are bangers (except the toasted vanilla one, personally). This drink only comes iced and is made with shots of blonde espresso and the apple crisp syrup. The drink is then shaken to reach foamy perfection and is topped with oat milk.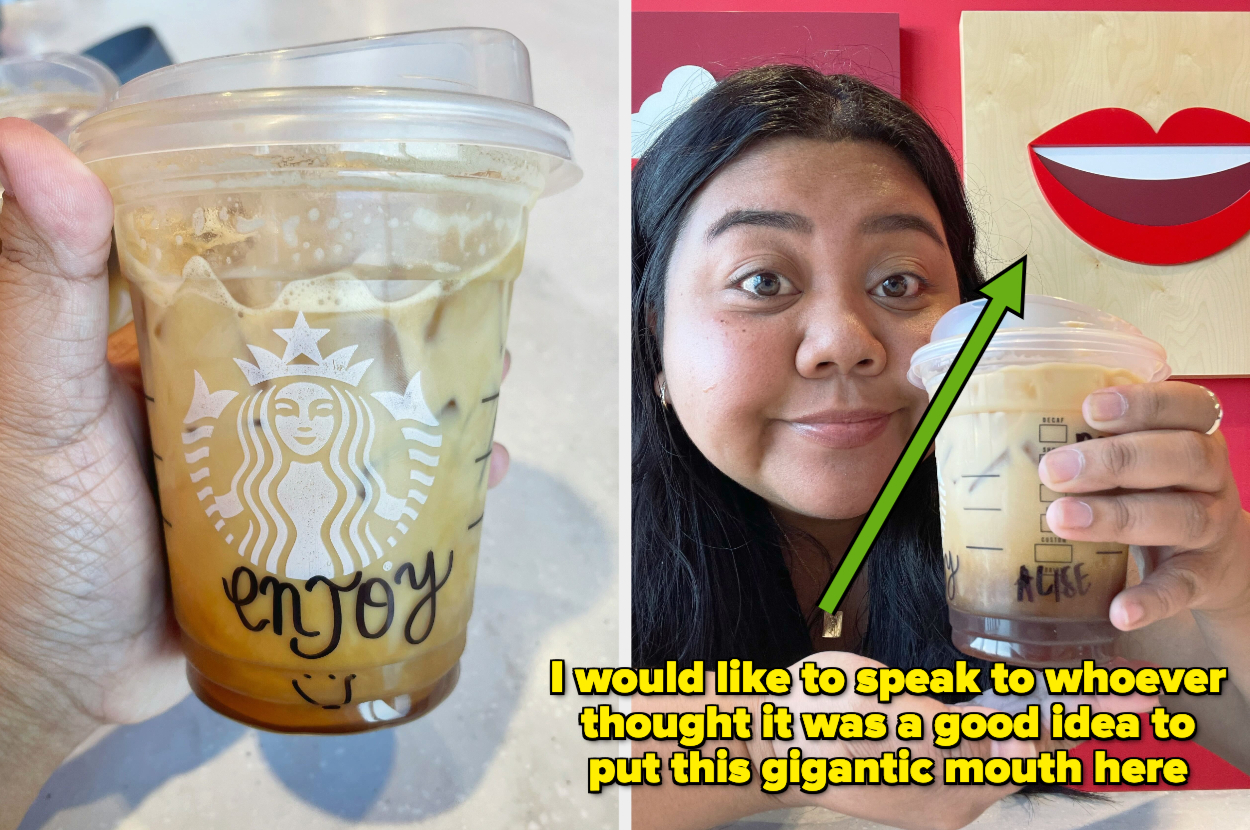 First sip: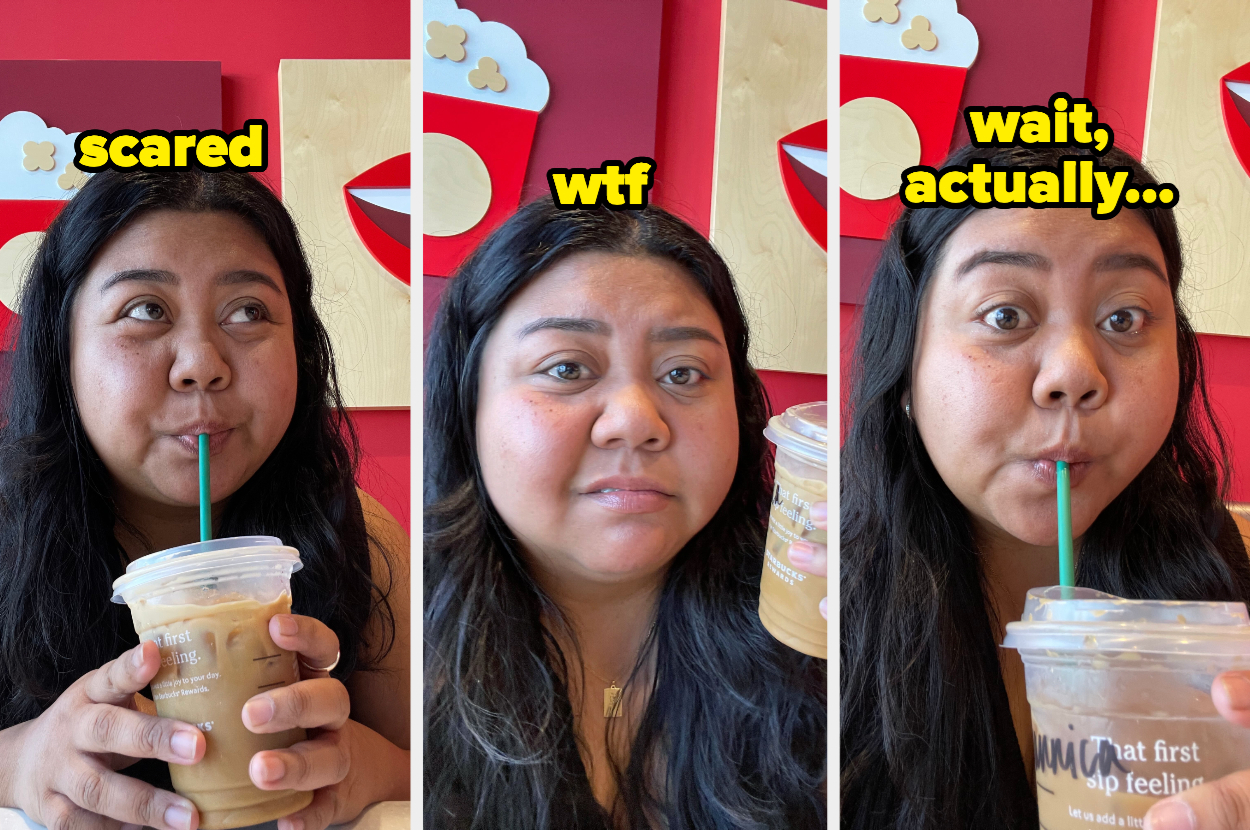 DRINK #3: The Iced Pumpkin Cream Chai Latte. Not to be confused with last year's Pumpkin Chai Latte, this drink is basically just an iced chai topped with pumpkin cream cold foam (the same foam used on the iconic Pumpkin Cream Cold Brew) and a beautiful dusting of pumpkin spice powder.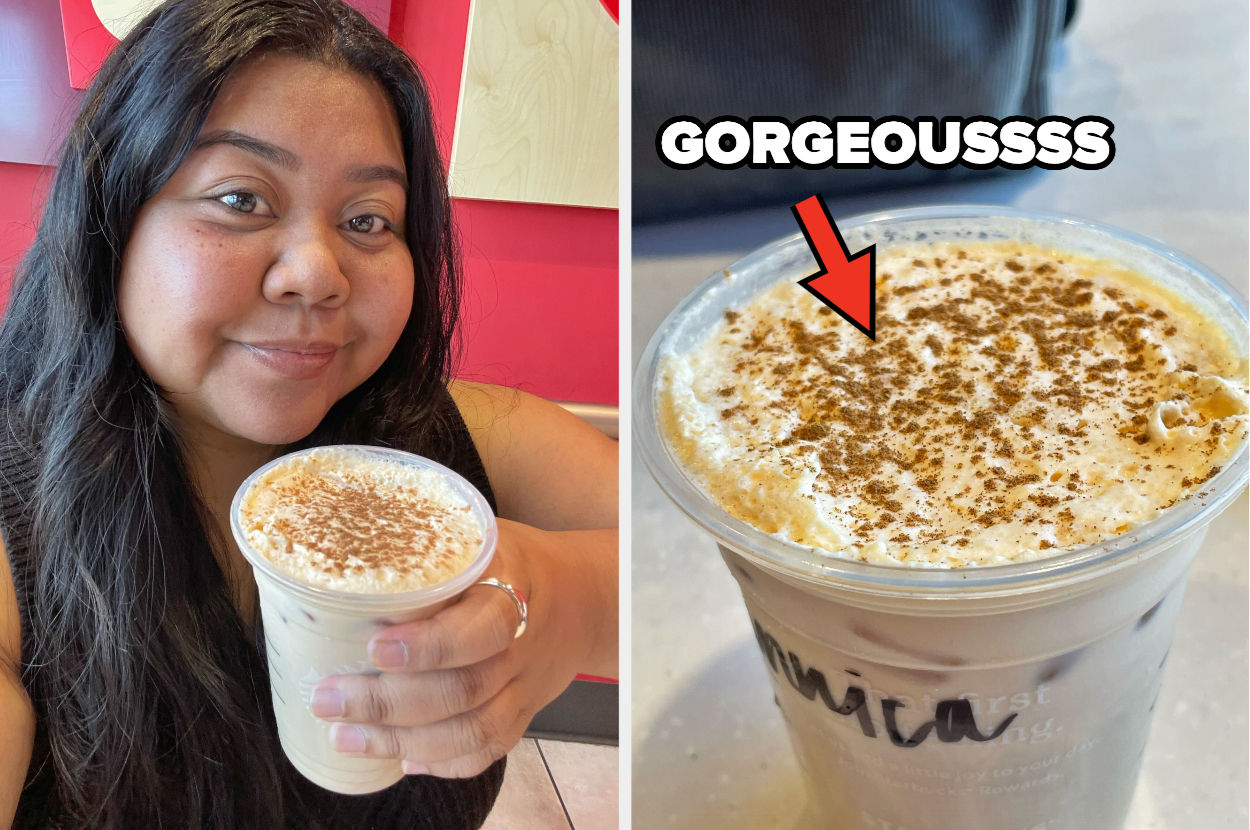 First sip:
LAST BUT NOT LEAST: The Baked Apple Croissant. Not gonna lie, I was mad when I heard that the Pumpkin Scone wasn't making a comeback. But when I heard that the Baked Apple Croissant was going to be the new baked good on the block, my eyes probably rolled to the back of my head in excitement and sheer delight. Oddly enough, this food item is shaped like a muffin but has a gooey, delicious cinnamon-apple filling.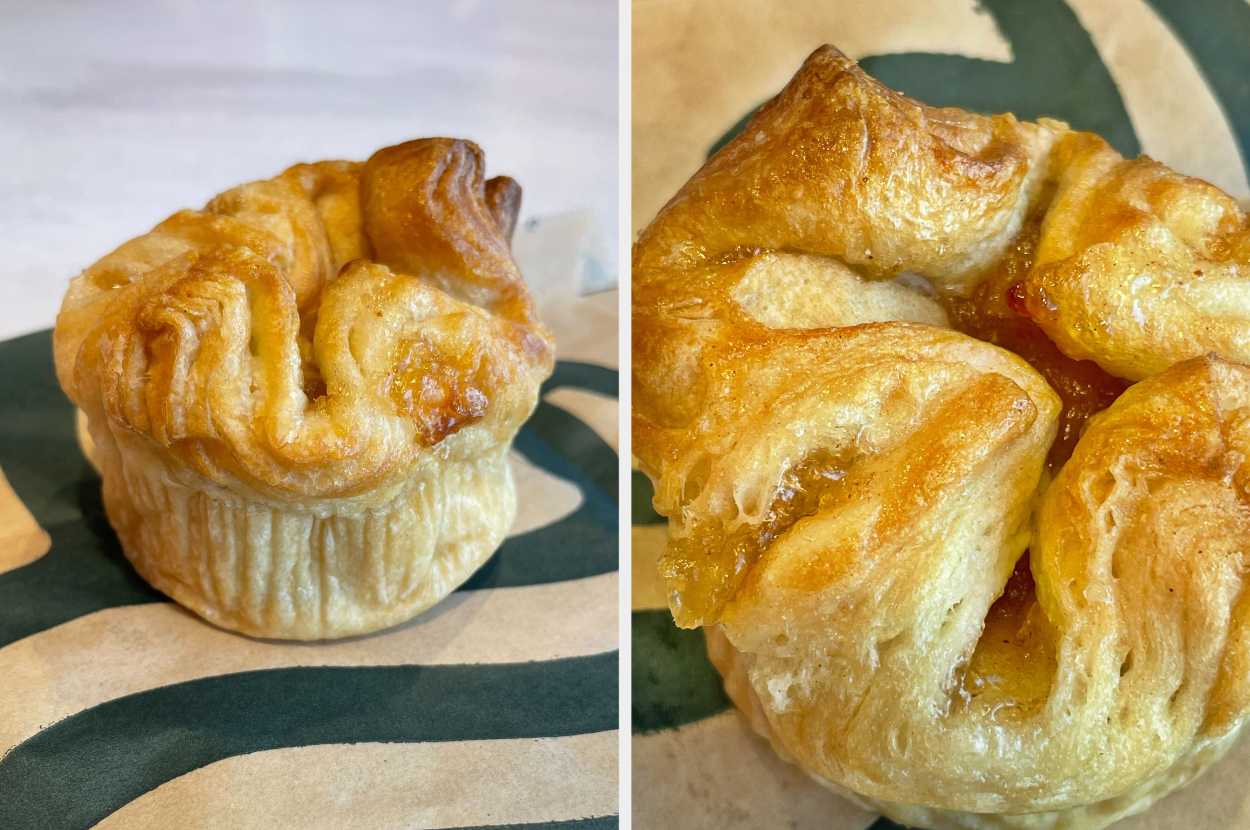 First bite: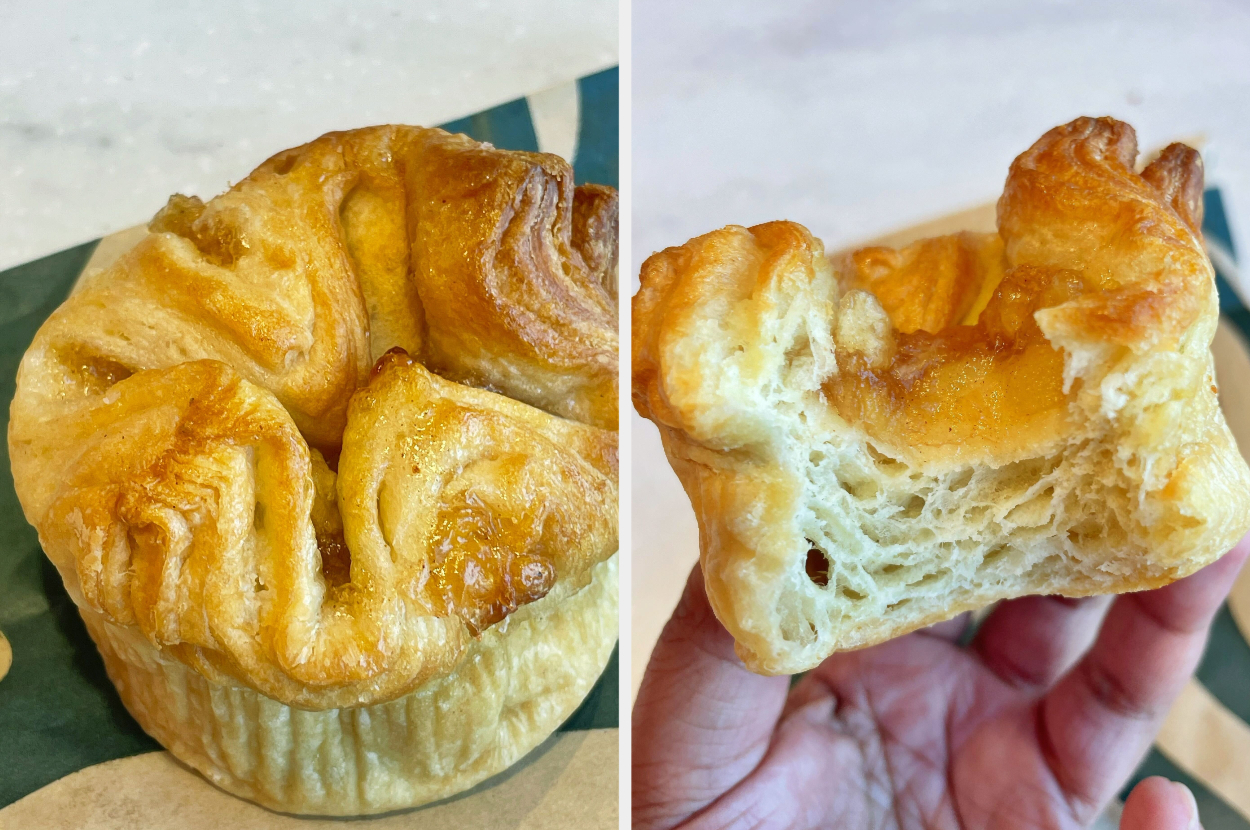 FINAL THOUGHTS: Not gonna lie, this Starbucks fall lineup did what it had to do! Even though it's still searingly hot where I live in California, the second that apple crisp flavor hit my tongue, it was like I was transported to Massachusetts in the middle of a quiet October evening. When it comes to the new drinks, I think there's something for everyone to enjoy, and of course, there's always the PSL and the Pumpkin Cream Cold Brew to fall back on.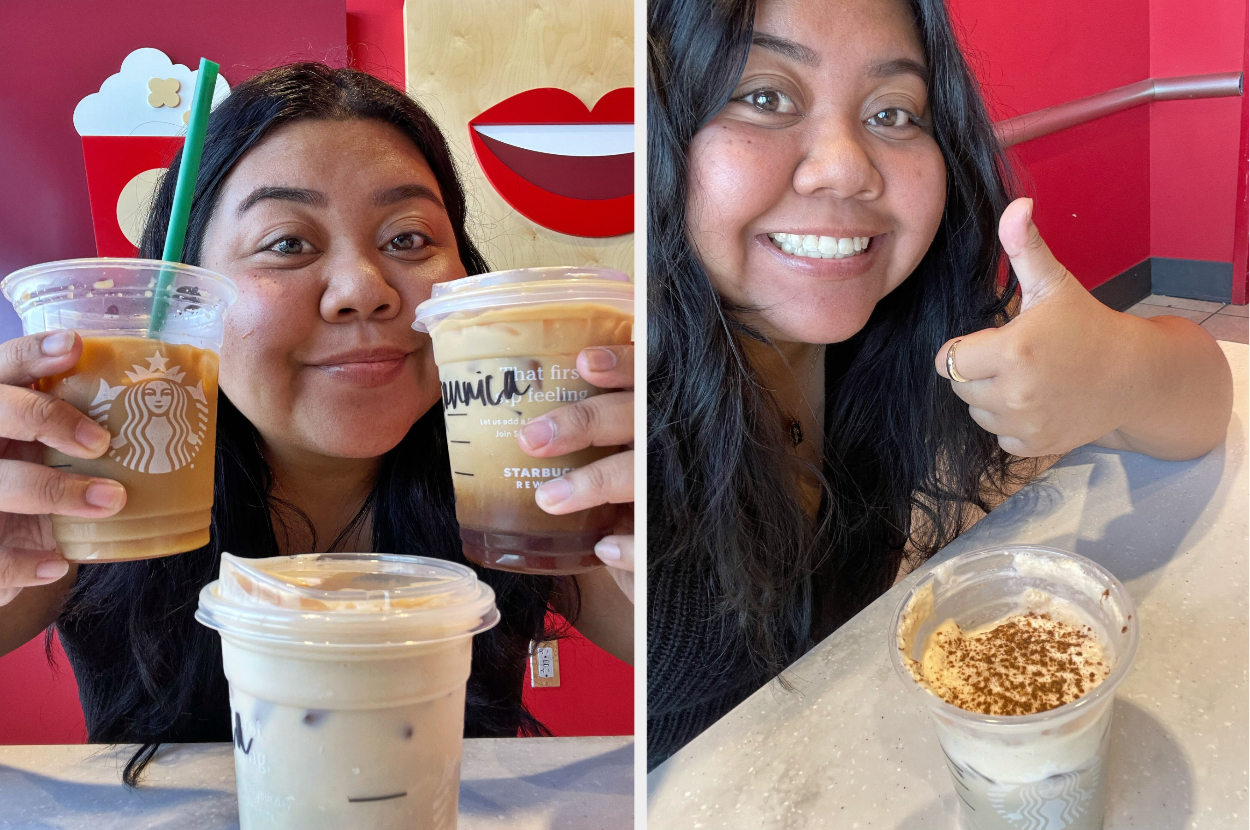 Have you tried any of the new Starbucks fall items yet? Do you have a favorite seasonal drink? Let me know what your go-to Starbucks order is, and we can revel in the upcoming holiday season together!